Les écoutes des derniers mois, débarrassé de la pression, avec de la littérature et de la paix.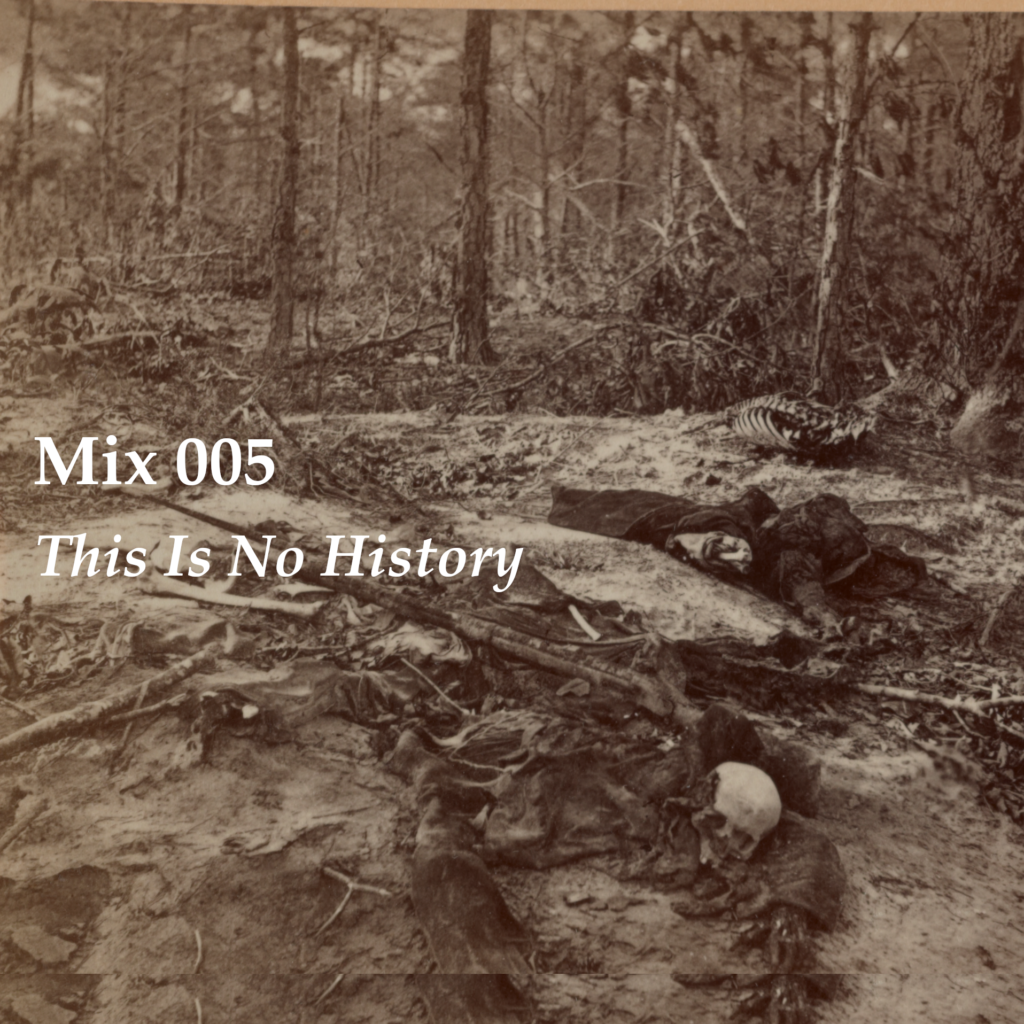 Jean-Marc Rouillan – Extrait d'un entretien diffusé sur Televisio De Catalunya
Tue-Loup – Khamsin
Arab Strap – Phone Me Tonight
Daniel Blumberg – On & On
Kevin Morby – Black Flowers
Damien Jurado – Sheets
Sonic Youth – Flower
Mamaleek – Cabrini-Green
Hailu Mergia – Yene Abeba
Chico Buarque & Ennio Morricone – Funeral De Um Lavrador
Areski Belkacem & Brigitte Fontaine – Ragilia
Anna Von Hausswolf – Funeral For My Future Children
The Soft Pink Truth – Grace
The Soft Pink Truth – May Increase
Hania Rani – Tennen
Illustration : Illustration : Reekie, John, photographer. Unburied Dead on Battlefield. Cold Harbor United States Virginia, 1865. [Hartford, Conn.: The War Photograph & Exhibition Co., No. 21 Linden Place, April, printed later] Photograph. https://www.loc.gov/item/2011649976/.